WMC / Miami Music Week 2015: Life and Death Boat Party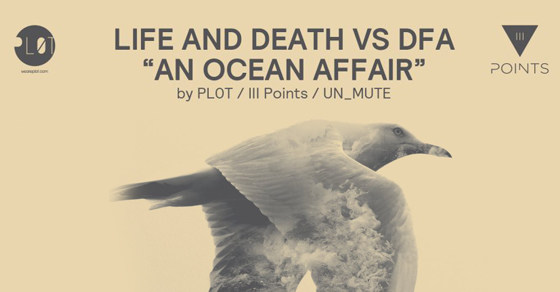 All good things must come to an end, and what better way to close out Miami Music Week 2015 than with an ocean affair? Featuring 6 hours of incredible music by Life and Death's Tale of Us, Thugfucker, and Tennis, as well as James Murphy and Nancy Whang of DFA, and set aboard our favourite floating debauchery vessel "The South Beach Lady," this promises to be an epic finale to end your WMC on a high note. The ticket price, in addition to granting access to a kickass party at sea limited to an exclusive 300 fellow lovers of awesome vibes and tunage, includes "Life and Death goodies" and a "very special" drink by Coconut Cartel (we have no idea what, but we will happily accept free drinks from strangers).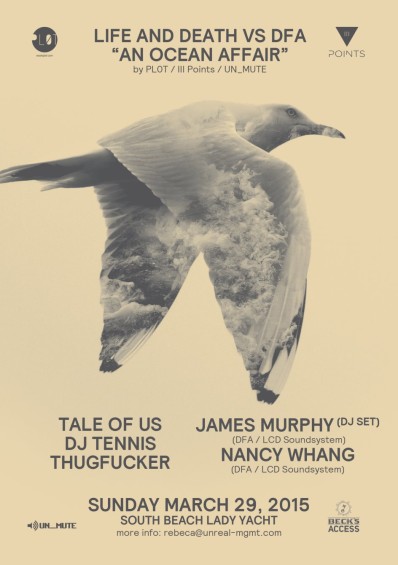 This oceanic journey is a collaboration between PL0T, III Points, and UN_MUTE, managed by UNREAL-MGMT, hosted by SPEAKERBOX, powered by Beck's Access, and with pirate blogging by DeeplyMoved/DeeplyMiami.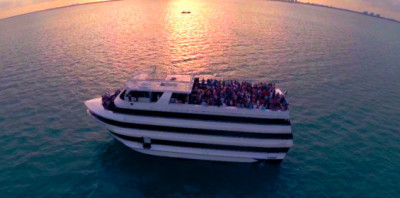 This is how it's gonna go down.
Tickets are selling out fast, with limited third release tickets still available for $125 at Wantickets and Resident Advisor. Join the event on Facebook.

Here's a little taste to get you in the mood:
Tags: Life and Death • Miami Music Week • Pl0t • Tale of Us • Tennis • thugfucker • Winter Music Conference • WMC