The Top 15 Tracks that Defined Summer 2015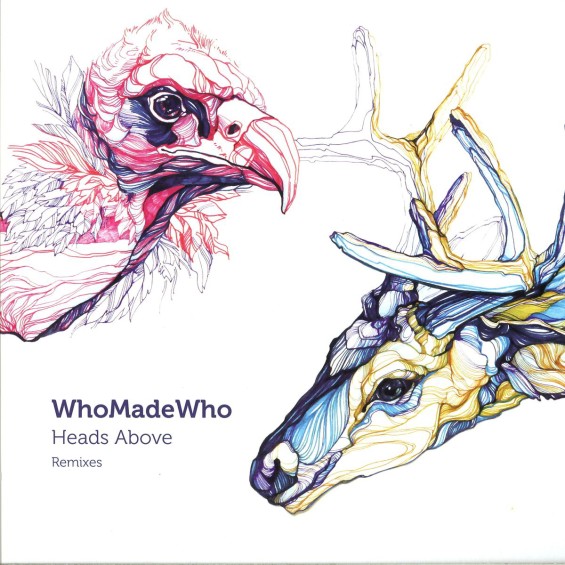 By Irina Kotik
Summer is over, and now as chillier weather is upon us, we look back warmly on the fantastic tracks that defined this past season. These particularly memorable tracks spanned across the deep house musical spectrum, showcasing cutting edge innovation, authenticity, and a powerful musical elegance as the crucial focal point. Spending hours and hours dancing and listening music on the dance floor at festivals, clubs, street and beach parties, road trips and over bedroom speaker systems, we decided to compile a list of tracks that made us dance, dream, cry, think, forgive and love!
Enjoy these tracks in no particular order:
Frankey & Sandrino – Acamar [Innervisions]
One of the most hotly anticipated releases this summer where the term 'endlessness' seems appropriate, this gorgeous big room anthem featuring hauntingly beautiful futuristic arpeggiated melodies. It was a key-track in Dixon's BPM DJ set, setting off a frenzy of people craving a track ID. One to listen with the volume up!
&ME – Woods [Keinemusik]
An extraordinary producer and master of arpeggios, &ME has been creating energetic euphoria on the dancefloors across the world with an innovative and contagious sound. The two-track stunner of an EP, "Trilogy", is a perfect demonstration of sophisticated peaktime-emphasis, but "Woods" ended up making the cut.
Bicep – Just [Aus Music]
The Irish duo had an incredible summer putting on their own festival in Belfest, securing a residency at XOYO, and dropping the enigmatic "Just" EP. The classy deep house title track is a blissful and affecting example of the emotive side of electronic music, dipped in the warmest of sounds and seductive atmosphere.
Stephan Bodzin – Wir [Herzblut Recordings]
When you see Stephan Bodzin's name as the producer or a remixer of a tune, you can bet this is going to be another musical masterpiece and Wir is no exception. Released as part of his first full length album' The Power of Ten', Wir brings its listeners on a goosebump-inducing emotional journey through beautiful harmonies and innovative musical vision. A true work of art, and a privilege to listen to!
Trivia – Marcus Worgull & Peter Pardeike [Innervisions]
Following their Lenox EP back in 2013, Marcus Wargull and Peter Pardeike are back in action again with the two powerful tech house cuts. The title track is an anguishing mind-melter making a listener float in the energetic yet slightly melancholia atmosphere that Innervisions built its name on.
Endless Games – Blond:ish (Patrice Baumel remix) [Kompakt]
In October Blond:ish released their debut full-length album on Kompakt.
The first single "Endless Games" comes with two remixes by Patrice Bäumel who turned this already subtle and mysterious vocal track into a rolling deep and euphoric beauty.
Akase, Midland – Rust (Midland Remix) [K7! Records]
Midland has partnered with the talented songwriter and singer Robbie Redway for a new project entitled AKASE. The first single, "Rust," is the debut from their full-length album. Combining the ritzy and intricately textured sound of Midland and Robbie Redway's rich vocals, this is a stunning track that fits perfectly into any DJ set!
London Grammar – Sights (Dennis Ferrer remix) [Metal & Dust Recordings Ltd]
The don Dennis Ferrer has been smashing dancefloors for decades and his exceptional remix of London Grammar's hit track 'Sights' is a perfect example of a deep knowledge of the past and a constant push for the future. A crisp and groovy version, this one forges a powerful sonic landscape with soul-drenched tech.
WhoMadeWho – Heads Above ( Robag Wruhme remix) [Shanti Radio Moscow]
Leave it to Robag Wruhme to deliver electronic music that generates goosebumps and brings tears to many clubber's eyes. Robag Wruhme's remix of the single from Danish synth-pop trio WhoMadeWho, "Heads Above", is a breathtaking synth-clad heartbreaker of electric beats pulsating around a melody that is hard to forget.
Guy Mantzur, Roy Rosenfeld – Epika [Kompakt]
Melodically witty, energetic yet delicate, "Epika," is a perfect summer tune from this tandem team of Israeli producers, Guy Mantzur and Roy Rosenfeld.
Damian Lazarus &The Ancient Moons – Vermillion (&ME remix )[Crosstown Rebels]
This remix sees two immense artists collide as &ME takes Damian Lazarus's eminent original mix and takes it to another level with his ingenuity. Another stunning piece from this producer!
Jaap Ligthart Feat. Alice Rose – I Know Change (Show-B remix) [Selador]

The talented Dutch producer Jaap Lighart has been releasing fantastic edits and reworks for a number of years. His latest offering "I Know Change" on the powerhouse label Selador showcases sensuous vocals of Alice Rose beautifully embedded into Jaap's excellent production.
Show-B delivers an outstanding interpretation, transforming the original cut into a percussive roller-coaster ride. A huge dancefloor destroyer that has been demolishing clubs up and down the world.
Andre Hommen – Introspectral [Poker Flat Recordings]
With an outstanding collection of exquisite productions including the stunning remix of Ane Brun's "To Let Myself Go," and dancefloor bomb "Battery Park", Andre Hommen continues impressing us with another deep and emotionally thrilling journey!
Coyu – Just Nin (Andre Lodemann Remix) [Innervisions]
Innervisions 'Secret Weapons' series has been famous for putting out mainly unreleased tracks played by Âme and Dixon. Andre Lodemann's powerful remix of Coyu's "Just Nin" is part of the series seventh edition.
The knack for colorful and edgy melody and muscular beat pattern all works in tandem to give you a hands down summer winner.
Rodriguez Jr. – Chrysalism [Mobilee Records]
The French craftsman of a producer and live act Rodriguez Jr., delivers his long awaited "Chrysalism" EP on Anja Schneider's famed Mobilee collective. Debuted during Mobilee's famed off-Sonar week, the title track is a massive spine-tingling melodic beauty that could slot almost anywhere into a set, from warming up to a peak time 'quiet moment.'
Listen to all these anthems in a very summery set mixed by NY's Gilles Wasserman:
Tags: &me • Andre Hommen • anthems • Coyu • Frankey & Sandrino • Guy Mantzur • Midland • Rodriguez Jr. • Show-B • Stephan Bodzin