The Top 10 Art Basel Miami Parties of 2015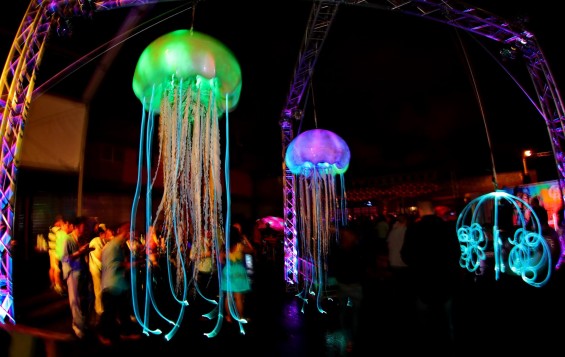 The "art" part of Art Basel is cool and all, of course we love art. But we also love music and partying. And after a long day of art-ing, we want to go dance at one of the myriad parties forming around this particular week. There's a seemingly endless array to choose from, so we tried to narrow it down to our top 10. You can catch us artfully letting loose at some of these:

Awesome jellyfish art above by Yarrow Mazzetti, photo stolen without permission from Edge Art Fair party fb page
Wednesday // 02.12.2015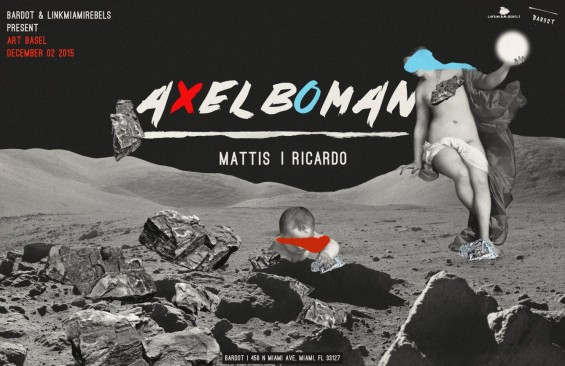 Axel Boman – Art Basel Edition by Link Miami Rebels & Bardot at Bardot
Lineup: Axel Boman | Mattis | Ricardo (US)
Axel Boman's Mayan Warrior set immediately following the man burn at Burning Man this year was one of the most high-energy sets of absolute party soundtracks, resulting in one of the funnest and most vibrant dancefloors of the week (watch the video here). Things are bound to get weird again with Axel Boman at the helm.
// RA tix

Thursday // 03.12.2015
Life and Death at Mana Wynwood by Pl0t
Powered by Beck's Access
Lineup: Tale Of Us | Mind Against | Thugfucker | Special Guest Richie Hawtin
Widely regarded as the most anticipated annual party of Art Basel, and it's easy to see why. With a heavyweight lineup of Life & Death allstars, Richie Hawtin is the icing on the already delectable cake. This year sees the party's move to the Mana warehouse. Be prepared for an absolutely epic night. (We are giving away free tix, click!)
// RA tix

Friday // 04.12.2015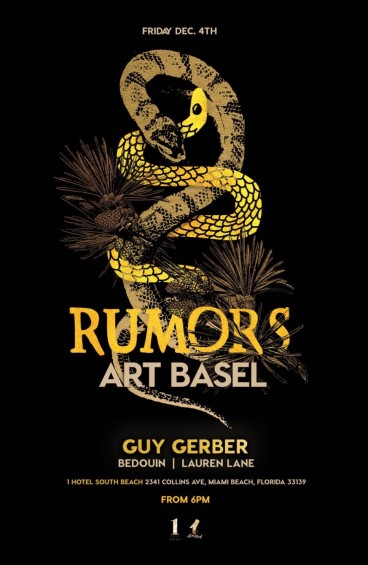 Rumors Art Basel at 1 Hotel South Pool Deck
Lineup: Guy Gerber | Bedouin | Lauren Lane
It's a free party! And Bedouin!
// RA event

Jamie XX & Four Tet at Mana Wynwood by III Points
Powered by Beck's Access

Lineup: Jamie XX | Four Tet
Jamie XX, maybe you've heard of him. Lots of buzz around this one.
// RA tix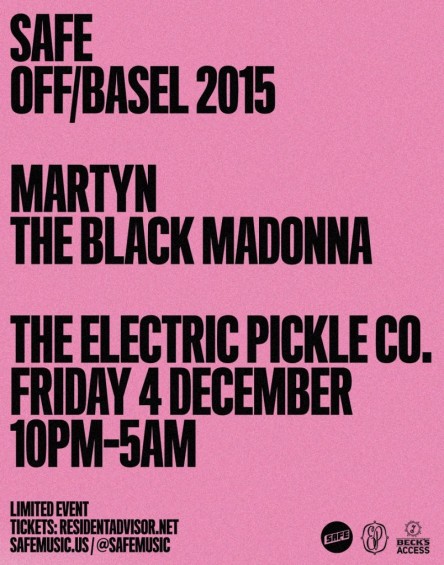 Safe Off/Basel 2015 Special: Martyn & The Black Madonna at Electric Pickle
Powered by Beck's Access
Lineup: Martyn | The Black Madonna | Diego Martinelli
// RA tix

Saturday // 05.12.2015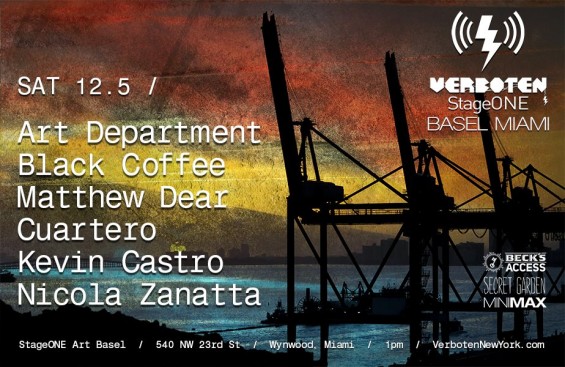 StageOne Art Basel by Verboten + Minimax/Secret Garden
Powered by Beck's Access
Lineup: Art Department / Black Coffee / Matthew Dear / Cuartero / Kevin Castro / Nicola Zanatta
New to Miami, Verboten has been throwing their super cool outdoor StageOne shindigs in Brooklyn for a while. Expect yoga, a high-production stage and dancefloor, live muralists, thematic chill out lounge, etc.
// RA tix


EDGE ART FAIR SATURDAY Burner art & dance party
Lineup: KELLAM [Trifucta NYC], Chemical Ali [The Kazbah SF], Seth Hosko [Trifucta NYC], Carlos Chiesa [NYC], surprise guest
A burner party! Art cars, art installations, all kinds of awesome burny stuff.
// Facebook event

Sunday // 06.12.2015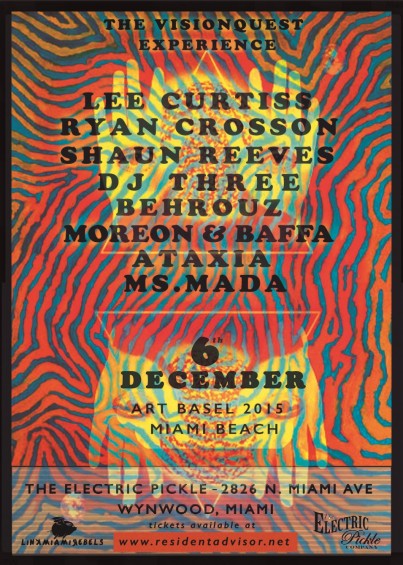 The Visionquest Experience at Electric Pickle
Powered by Beck's Access
Lineup: Visionquest (Lee Curtiss, Ryan Crosson, Shaun Reeves), DJ Three, Behrouz, Moreon & Baffa, Ataxia, Ms. Mada
Sunday, 5pm to 5 am. Shenanigans to ensue.
// RA tix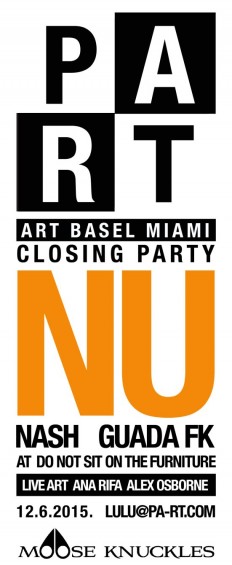 Part with NU – Art Basel Closing Party at Do Not Sit On The Furniture
Powered by Beck's Access
Lineup: NU [extended set][URSL, Katermukke, Sprinkler, Dantze/ Berlin] – PART debut, SURPRISE GUEST WHO YOU ALL LOVE, Nash [PART, NYC], Guada Fk [PART, Mexico]
Embedding was disabled for his music, click here to hear a lovely NU set.
// RA tix



Want a free Uber ride during Art Basel? Use code "uberdeeplymiami" so I can get free rides too! Teamwork, high five!


Tags: Art Basel • EDGE Art Fair • Life and Death • Miami • Rumors • Verboten StageOne