SXM Festival 2017: Full Lineup for The Hottest New Tropical Destination Festival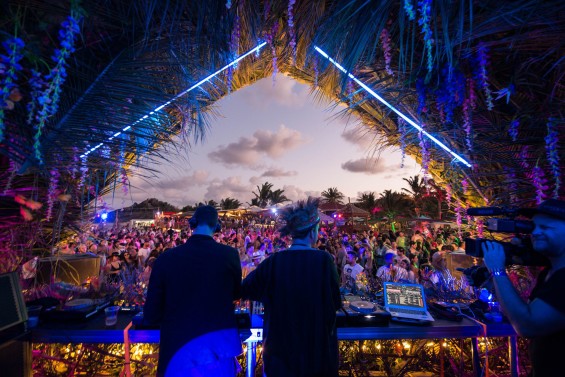 SXM Festival may only be in its second iteration, but it appears to be on a fast-tracked trajectory to become the hottest tropical destination festival.
In contrast with some other tropical destination festivals, SXM Fest holds greater allure for many reasons, including: more intimate size and better quality crowds, safer location, and more interesting lineup. Described as a "clandestine Caribbean electronic music getaway," attendees will enjoy five sunsets and five sunrises at gorgeous beaches, jungles, rooftops, yachts, and villas in an idyllic paradisaical setting.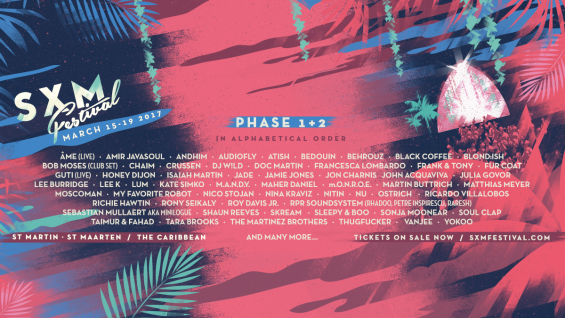 The full lineup includes:
The full phease 1+2 lineup (alphabetical):
Âme (Live)
Amir Javasoul
Andhim
Atish
Audiofly
Bedouin
Behrouz
Black Coffee
Blond:ish
Bob Moses (Club Set)
Chaim
Crussen
DJ W!ld
Doc Martin
Francesca Lombardo
Frank & Tony
Fur Coat
Guti (Live)
Honey Dijon
Isaiah Martin
Jade
Jamie Jones
John Acquaviva
Jon Charnis
Julia Govor
Kate Simko
Lee Burridge
Lee K
Lum
M.A.N.D.Y.
m.O.N.R.O.E.
Maher Daniel
Martin Buttrich
Matthias Meyer
Moscoman
My Favorite Robot
Nico Stojan
Nina Kraviz
Nitin
Ostrich
Nu
Ricardo Villalobos
Richie Hawtin
Rony Seikaly
Roy Davis Jr.
RPR Soundsystem (Rhadoo, Petre Inspirescu, Raresh)
Sebastian Mullaert Aka Minilogue (Live)
Shaun Reeves
Skream
Sleepy & Boo
Sonja Moonear
Soul Clap
Taimur & Fahad
Tara Brooks
The Martinez Brothers
Thugfucker
Vanjee
YokoO
For Tickets and More Info on SXM Festival Visit:
http://sxmfestival.com/
See Grammy Winner Bob Moses at SXM Festival!


Tags: festival • festivals • SXM Festival