Review: André Hommen – Introspectral EP [Poker Flat Recordings] // DeeplyMoved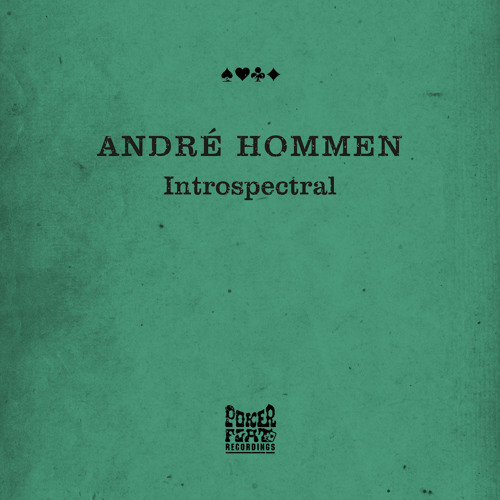 Review by: Irina Kotik
André Hommen is an artist on the rise with incredible talent to fire his trajectory to renowned heights. Despite keeping his hands full working with Dennis Ferrer's New York City based Objektivity imprint, as well as playing in underground clubs and festivals across the globe, the exceptionally talented producer is also making music that shines dazzlingly, but can also dive into dark ominous depths.
With an impressive collection of successful productions including the stunning remix of Ane Brun's "To Let Myself Go," and dancefloor bomb "Battery Park," André Hommen is the next artist to embellish the catalogue of Steve Bug's Poker Flat label. "Introspectral" is a deep and emotionally thrilling journey across three powerful cuts as you might expect from such a multifaceted producer.
The title track is a melancholic mélange of distant arpeggios, repetitious chords, and pulsing aquatic bass. It flourishes the tune as it progresses, adding a powerful bassline which blooms into a dazzling soundscape. Impellent yet richly tinted with emotion, it is a stylishly tripped-out late-night house track that will have the proper dance floors locked into the vibrant deep house groove.
The dustier and more pressing dub cut employs dark sweeping oscillations submerged among slightly sinister loops, allowing the tense progressions to escalate through a beatless breakdown en route to an presentimental release.
"Centrifuge" wraps up the EP with hypnotically throbbing beats interlaced with the droning bass and winding loops of glaring synth, creating tension as it advances through the track. Opulently crafted elegance embedded within the deliberately grooving progression of distinct musical elements bolsters the development of a gorgeous deep atmosphere that really draws you in.
"Introspectral" takes the listener beyond the usual framework of house and techno with vibrant and beautifully crafted melodic thrills and pounding sculptured sound showcasing a truly artistic mind.
Release date: 17.7.2015
Buy Andre Hommen – "Introspectal" EP"Introspectral" EP MP3s on Beatport
Linkage: André Hommen Facebook // André Hommen Soundcloud // Poker Flat Recordings Soundcloud


Tags: Andre Hommen • Poker Flat • review