Premiere: Dasein – Moon (Original Mix) [Soulfooled]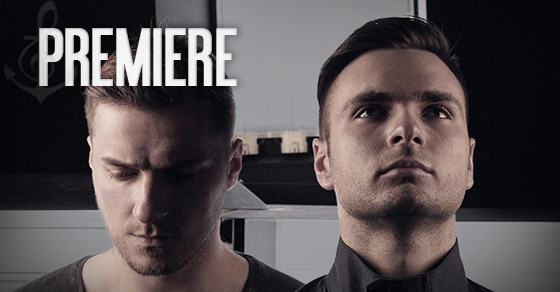 Skillfully tiptoeing that blurred line between deep house and dark techno is Dasein, a fresh duo formed in Lodz, Poland by Adam Zimniak and Robert Mordziński. Deriving inspiration from artists such as Mind Against, Agents of Time, Adriatique, Tale of Us, Jon Charnis and Alex Niggemann, they have perfected the art of the carefully crafted, moody and hypnotic slowburner, with their debut single "Moon." Their first release found a home on Alex Niggemann's Soulfooled label, known as a platform for fresh talent and innovative creativity.
"Moon" is a somber and subdued, almost brooding soundscape. With an understated, punctuated melody of rumbling synth growls and plucks, the minimalistic piece relies heavily on the complexly textured percussion, with almost eerie echoes and rattles, to define its pensively brooding undertones. Shimmering high notes briefly build subtle tension before dissipating into a return to the depths of dark melancholia. This reminiscently cinematic piece has support from Ame, Sasha, Hot Since 82, Catz'n'Dogz, Edu Imbernon, Patlac, Robbie Akbal, Jon Charnis, Jonny Cruz, Nick Warren, Kiki, Tunnel FM, and more.
With such a stellar debut, these two are definitely ones to keep an eye on. Grab the track on July 6th at Beatport.
Linkage: Dasein Facebook // Dasein Soundcloud // Soulfooled Facebook // Soulfooled Soundcloud
Artist: Various Artists
Title: Soulfooled Cribs Vol. 2
Label: Soulfooled
Format: Digital
Cat. No.: SFLD016
Release Date: 06.07.2015


Tags: Alex Niggemann • dark • Dasein • premiere • Soulfooled