October's full-length album releases: Recondite, Mano Le Tough, Roman Flugel, Jonas Saalbach, Blond:ish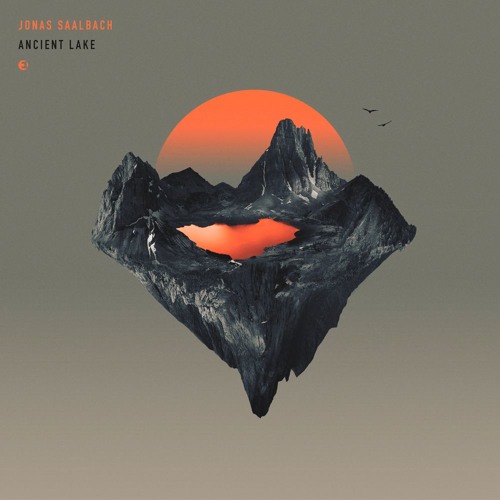 By: Irina Kotik
Summer is over and we officially head into fall, but the deep house music scene is continuing to heat up! We've been completely immersed in the sheer adrenaline of Recondite, Mano Le Tough, Roman Flugel, Jonas Saalbach and Blond:ish dropping their full-length albums this October. It's about to be an exciting ride; let's take a look what albums will be bumping in your earphones or club speakers very soon.
1. Recondite will release his fourth album, 'Placid', via Absurd Recordings's spin off imprint, Acid Test, on October 30th.
Back in April, the talented Bavarian producer Lorenz Brunner, better known as Recondite, has unobtrusively announced the preparation for his forthcoming full-length album, titled 'Placid'.
Recondite's intuitive and deeply meditative take on acid house and techno has appeared on labels like Hotflush, Acid Test, Trolldance, Life And Death, Dystopian, Ghostly International and Innervisions.
The ten tracks will offer a wide range of after-hours 303 acid house, techno and electronic sounds.
You can check out the meditative ambient vibes with a slight touch of acid house in the track called "Pass Up" here:

&nbsp
Recondite – Placid
Genre: Electronic
Style: Techno, Acid House, Acid
Release date: 2015-10-30
Label: Absurd Recordings/Acid Test
Catalogue No: ATLP-06
Tracklist:
Placid
01. Compel
02. Pass Up
03. Undulate
04. Sequenze feat. Tale Of Us
05. Pages
06. Subdue
07. Lev
08. Placid
09. Poised
10. Nifty
2. Mano Le Tough is set to release his second full-length album, 'Trails', through Permanent Vacation on October 30.
Irish-born producer Nail Mannion (aka Mano Le Tough) has been building buzz amongst the electronic music community with a slew of melodic, ornate and emotive contemporary house tracks released on labels such as Buzzin' Fly, Internasjonal, Permanent Vacation and Mano's own Maeve label. His tracks have been ruling dancefloors from New York to Ibiza to Buenos Aires and beyond. According to a press release, 'Trails', is a lucid reflection of Mano's diverse taste in music featuring his own vocals and showcasing a mélange of blending house, techno, new-wave, ambient and classic pop music. It will come on double-vinyl, CD and digital formats.
Track List:
1. Running In A Constant Circle
2. Generations
3. Energy flow
4. Half Closed Eyes
5. Empty Early Years And The Seed
6. I see Myself In You
7. Trails
8. The Space Between
9. Sometime Lost
10. Meilen
Preview here:


3. Roman Flügel comes to Hypercolour with a new six track double EP titled 'Monday Brain'. Release day is set for October 23.
An album by Roman Flügel is always an exquisite musical journey. One of the Germany's leading electronic music vanguards for two decades, he remains one of the artists that drive and influence the sound-seducing world of house, intelligent dance music (commonly IDM), ambient, downtempo, electro, acid-house and techno. Swapping monikers as often as he does musical styles: Eight Miles High, Roman IV, Soylent Green and Ro 70,to name just a few, Roman Flügel continues to impress listeners with each new release.
The first release on UK imprint, Hypercolour, is entitled 'Monday Brains'. It will add another dimension to the innovative and intricate sound that straddle the divide between house and techno.
Hypercolour describes the release as, "6 tracks of highly polished techno/electronica cover a range of tempos and styles on 'Monday Brain', a double pack vinyl to be released this October. Roman Flügel demonstrates his ability to morph his sound with the times, and displays his breadth of sound design magnificently over the release."
The opening track, 'Teenage Engineering,' is a gorgeous slice of electronica. It explores the techno-futuristic IDM elements. Embellished with piano, all elements are perfectly fit together by creating an abstract, melodic, intricate soundscape and a grooving vibe with a classical foundation.
Listen to the opening track below ahead of the release coming on October 23rd.
LABEL: HYPERCOLOUR
CATALOG #: HYPE 048LP
RELEASE DATE: 10/23/2015
Tracklist
A1. Teenage Engineering
B1. Make It Happen
B2. Man Sees The Face, God Sees The Heart
C1. Church Of Dork
C1. Picnic For Players
D1. Vegetarian Leather Jackets
Find out more and pre-order on the Hypercolour's Bandcamp page.
4. Canadian duo Blond:ish returns to ever-quality house imprint Kompakt with the forthcoming full-length album, 'Welcome To The Present'. It will hit shelves on October 23rd.
The masterminds behind Blond:ish, Anastacia D'elene and Vivie Ann Bakos, preserve their vision on hypnotic, dark and mind-twisting sound of house and techno at the same time pushing forward dark, sprinkled with psychedelia and cosmic grooves.
The first single track, 'Endless Games', from the upcoming album was released in July. The mysterious and subtle house track unobtrusively cast evocative images in your mind. It was an impressive introduction to their latest offering, 'Welcome To The Present'. The eleven-track album is marvelously reflective of their travels to Mexico, South America and India, where Blond:ish greatly explored the native sound. Taking influences and inspiration from psychedelic and Eastern music, they infuse tracks with exotic instrumentation, native vocals, sound meditation and far-out melodies, adding further to the West Coast desert community ethos.
The club version of lead track "Endless Games" can be streamed in full below:
Treacklist:
1. Shy Grass
2. Los Pensamientos
3. Lucy's Affair (Album Version)
4. Endless Games (Album Version)
5. Nada Brahma
6. Moonvalley
7. Velvet Wave (Album Version)
8. Myein Caravan
9. Jupiter & Jaguar
10. Inner Jungle
11. It Starts Now
5. The extremely talented Berlin-based producer Jonas Saalbach will bring his debut full-length album, "Ancient Lake", on Einmusika Recordings. The album is set for release on October 30th.
Berlin has an impressive efflux of electronic music talent, and with names like Dixon, Âme, Alex Niggemann, David August, Mark Poppcke as inspiration, it's very easy to see why.
Jonas Saalbach has steadily been making name for himself with a slew of impressive releases on, among others, Save Us, Moodmusic, Crossfrontier Audio, Musik Gewinnt Freunde, Einmusika, Motek, and Bedrock.
With a love for diverse sounds and classical techno, he continues to evolve the organic moods and dreamy melodies bringing the entire panorama of graceful arrangements to Einmusika.
Jonas Saalbach strives to create an incredibly diverse soundscape, combining natural sound with sophisticated dancefloor elements over the ten tracks. Mz Sunday Luv's deep and sensuous vocals soar over 'Thinking Of You' and 'Driven By Madness' tracks add hypnotic sounds emphasized by memorable melodic lines and powerful bass line. 'Morgen', takes listeners on a dreamy journey to new sonic horizons. A beautiful work of art and a thrilling taster of what to expect from the upcoming album.
'Morgen' is available for free download via Einmusika Recordings:
Album preview:
Artist: Jonas Saalbach
Title: Ancient Lake
Format: Album
Label: Einmusika
Cat. #: Einmusika059
Distribution: Believe Digital
Format: CD / Wav / MP3
Release Date: 30-10-2015
Tracklist:
01. Ancient Lake (ft. Paul Klatt)
02. Thinking Of You (ft. Mz Sunday Luv)
03. June Gloom
04. Hammada
05. Delusion
06. Morgen
07. Driven By Madness (ft. Mz Sunday Luv)
08. Tortuga
09. Yaled (ft. Woodie S)
10. Deep Like

Tags: Blondish • Jonas Saalbach • Recondite • Roman Flugel