Interview: Soul Button of Steyoyoke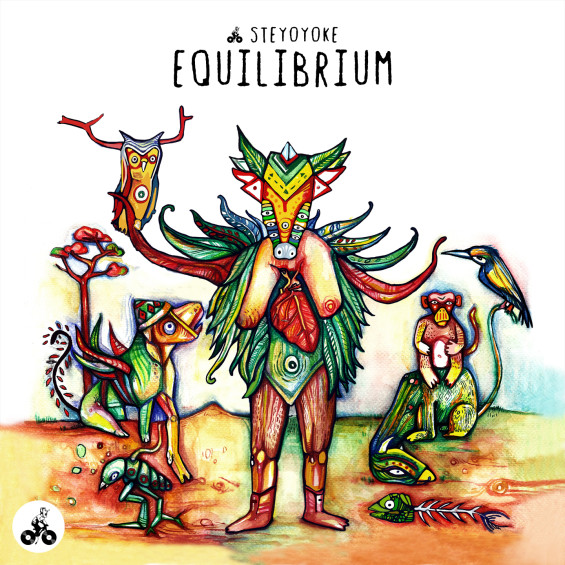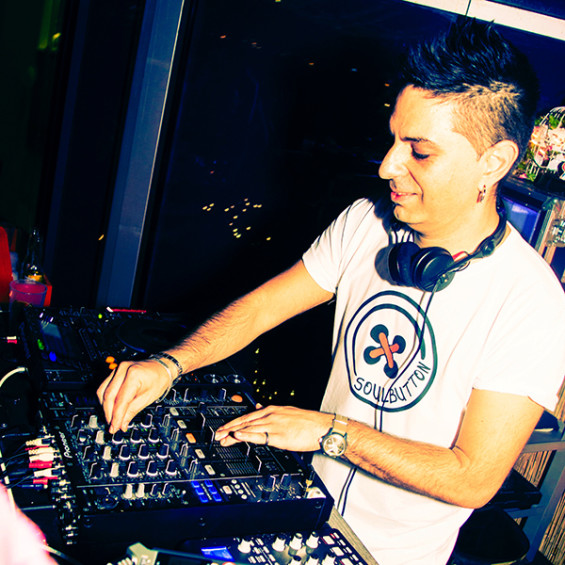 Interview with Soul Button of Steyoyoke
With Berlin-based Steyoyoke being one of my absolute favourite labels, I am very happy to chat with label head Soul Button, reflecting on his past year of awesome productions as well as the musical direction of the label in the year to come.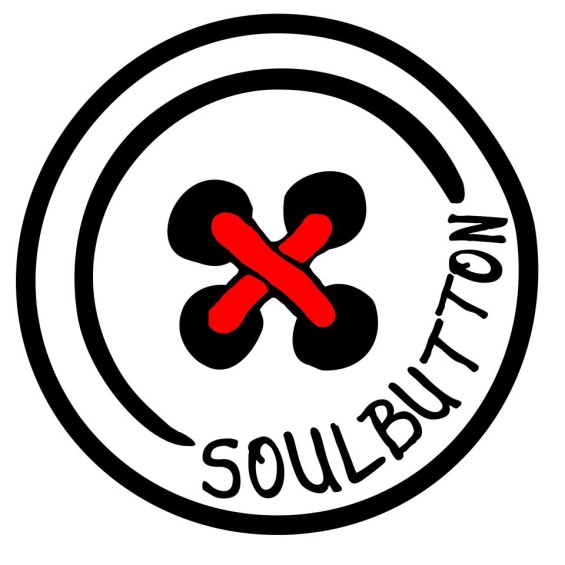 You've been prolific this past year, summating your many releases with your "Best of 2014" mix. It's hard to pick favourites, but your remix of Dahu's 'North' is definitely one for me. What were some of your highlights?
I always connect my songs with the exact moment when I was producing them. This means that for each song I remember exactly my mood, what was going through my mind, and who was around me. It's like an imprint from my memory … that said, I definitely have to mention that the best memories are about "Swift Minds". It's a song that I produced by working a couple of times per month for around 6-8 months and at exactly the same time, both of my projects Soul Button and Steyoyoke were becoming a reality. So .. definitely "Swift Minds".
Heading into 2015, any surprises or new projects of yours to look forward to?
Ahh .. I have to be honest, the label is my main focus. I'm working on lots of tracks and building my collection. I plan to focus on my label releases, and I will remix only for my best friends. At the moment I'm very excited for the upcoming remix that I made of the song "First Glimpse" by Aki Bergen. I don't know why, but I have a good feeling about it. I played it in Berlin as an intro a couple of weeks ago, and it was very emotional but at the same time groovy.

So. Let's see ..

2014 was a big year for your label with a lot of incredible releases. Steyoyoke has a really distinct moody and melodic vibe that is innovative and completely unlike any other label, evolving over the past few years into its current, darker sound. What direction will the label be heading in this upcoming year?
I agree with you: Deep, melodic and groovy. Deep because music has to touch the soul, melodic because we still believe in producing our music from notes instead of a collage of loops and groovy because for our audience, dancing is a must.
The industry sounds are constantly evolving. In recent years the trend was low pitched vocals in deep house, and the sounds evolved to a darker and "arpeggiator" direction. Unfortunately, we live in a period where creativity has become very rare. Softwares such as Ableton Live have enabled just about anyone to try to re-create a hit from six months earlier. All of this results in a tendency to limit creativity, and that tendency influences the market, the listeners and the artists.
I honestly like the darker direction but I believe this to be a stepping stone, and that the future for me will be something different. The new direction will be minimal with a slower tempo. This is just my personal vision. Steyoyoke will definitely go darker in 2015 because all the artists are affected by this direction at the moment. But .. listeners will be very surprised by the upcoming releases from Aki Bergen and BLANCAh and if you listen to the last song "Natural Order" of the "Equilibrium" album, you can foresee what will happen next.

2014 also marked the launch of sub-label Steyoyoke Black. Can you tell me a little more about that project, and what to expect in 2015?
Steyoyoke Black is an extension of Steyoyoke. The idea to start this new sub-label came about for two reasons: the first is that we love techno sounds and we had lots of music that couldn't fit with the Steyoyoke music concept, and the second is because we are based in Berlin, and it's the city of the 'techno music' in Europe. Steyoyoke Black is like our small babe.

We have lots of plans for 2015 but we don't want to push the releases too much. We will release only when we have really good music prepared. We plan to release couple of vinyls in 2015, and we will introduce a new series of remixes EP soon, but we are still looking for the right name for this project.

We are very excited about the release of the first Steyoyoke album 'Equilibrium,' a 12-track collection of absolute bombs representing the four classical elements of fire, air, water, and earth. What idea inspired this creative album concept, that you are obviously very passionate about?
Yes, the concept is very beautiful. It is a reflection of Steyoyoke, a group of artists who believe in the same concept of the family. We all know each other very well even though we are not all living in Berlin. We share ideas every day, we discuss everything and we make plans together. This is the key of our project and of course for our first album, we absolutely wanted to express this concept. We never planned to create a family. It came out by itself and this happened because we spontaneously built a beautiful balance among all of us. Different people, cultures, ideas, influences, and cities became an unique state of balance. From this we developed the idea of the four main elements that become a pure 'Equilibrium'. It's lovely, isn't it?

'Equilibrium' on Beatport
Any words of wisdom for aspiring new producers? What about for listeners?
Totally. I was just talking about this yesterday with my friend Aaryon. The best suggestion that I can give to new producers is to not feel the pressure. I can see so many people that are living a time that should be the best one in their life, like the worst. Why? Because they feel the stress to be in chart on beatport, to be released from big labels and to have lots of upcoming gigs. These are things that come after. I believe that all the new producers should not forget that making music means to transform what you have inside into notes. They should just focus on expressing their soul through the music that they compose. The beatport charts and the gigs will naturally follow.
Suggestions for listeners? Wow, this is the best question you asked me so far.

… I'm a bit disappointed with some listeners and finally I can tell you why. Actually, instead of explaining why, I'll ask a few questions to these listeners. Everyone can answer for themselves. Can you explain why you think that buying a CD for 9,90 euro is too expensive yet you prioritize spending 5 euro a day for cigarettes, 10 euro for just one cocktail in the club, and 30 euro on drugs? Have you ever considered that buying music means supporting projects of hardworking people who are creating art? Have you ever thought that downloading an mp3 instead of purchasing it means that you are contributing to destruction of music? This may sound a bit exaggerated, but it is a reality. You guys have no idea how many labels close every year because they don't have the sales to move forward. So please, guys, just think about it. Support the art. It's the most beautiful thing we have in this shit world.
Peace.
~ Soul Button
Linkage: Soul Button Soundcloud // Soul Button Facebook
Steyoyoke official website // Steyoyoke Facebook // Steyoyoke Soundcloud // Steyoyoke Beatport
Tags: Berlin • feature • features • interview • Soul Button • Steyoyoke • Steyoyoke Black