DeeplyMoved's Top 25 Mixes of June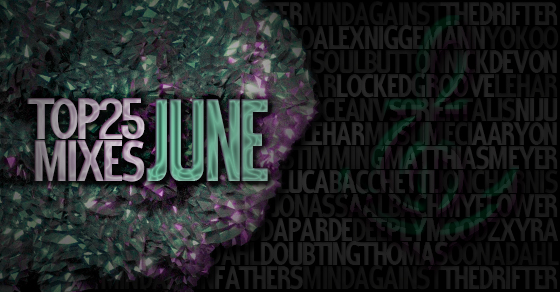 Great summer listening from Mind Against, Alex Niggemann, Locked Groove, Luca Bachetti, Jon Charnis, The Drifter, YokoO, Stimming, Matthias Meyer, Soul Button, Nick Devon, Lehar & Musumeci, Doubting Thomas, Öona Dahl, My Flower, Oceanvs Orientalis, Niju, Jonas Saalbach, Aaryon, and Fathers.
DeeplyMood ★ Podcast 004

Downloadable
My most newest podcast with some recent favourites.
Etapp Kyle – Alta (Original Mix) [Grassroots]
mallone. – Kafka (Kris Davis Remix) [Save Us]
Hunter/Game – Genesis (Original Mix) [Just This]
James Sison – Teachings(Original Mix) [Be Saved]
Jager – Eclipse (Original Mix) [Einmusika]
Andre Hommen – Battery Park (Original Mix) [Objektivity]
Agents of Time – Lotus Flower (Original Mix) [Correspondant]
Mind Against & Somne – Vertere (Original Mix) [Life & Death]
Human Machine – Polymorphism (Original Mix) [Engrave LTD]
ID – ID – (Zxyra's God Particle Edit)
The Box – Sketches of Pain (Jon Charnis remix)[Endless]
Frankey And Sandrino – Acamar (Original Mix) [Innervisions]

ENDLESS PODCAST #9 Jon Charnis (Desert Mix)

Stellar mix by Jon Charnis exploring those desert vibes with burner undertones.
Doubtingthomas | Seifenblazen | Eastenderz
Dance Spirit & Jon Charnis | Affirmations
Lawrence | King Quail | Mule Musiq
YokoO | Satya | Kindisch
Nikolas Noam | U Got Me (Krink Remix) | Union Jack
Butch | Shahrzad | Watergate
Yoni Yarchi, Tal Tager | Sirocco | Tenampa
Serge Devant | The Way You Move | Rebellion
Bedouin | Metaphor | Kindisch
Johannes Brecht | Nuages | Pokerflat
HearThug | Celestial | Faceless
Pattern Drama | Magic Feat. Candida | Touch of Class
Miguel Puente | Pegasi | Akbal

AEON PODCAST 013 – Locked Groove

Downloadable
Really spectacularly dark podcast by Locked Groove.
00:01″ Pale Blue – Tougher [CapturedTracks]
06:38″ ID
13:18″ Cassegrain & Tin Man – Window Window [Infrastructure]
18:47″ Sven Väth – Ritual Of Life (Adam Port 108 Mix) [Cocoon]
23:05″ DNGLS – Envolee (Edit Select Dub) [Anemone]
27:01″ Deetron – Dexterity [Character] 33:20″ Re.You – Robot [Kompakt]
37:45″ ID
42:00″ Alex Niggemann – Asterism (Locked Groove Remix) [AEON]
47:47″ Red Axes – Todum Todum [Hivern Discs]
55:07″ Jamie XX – Stranger in a Room ft. Oliver Sim [Young Turks]

Ohm Podcast 65 – Alex Niggemann

Alex Niggemann never fails to deliver an outstanding mix, splendidly straddling across moods from beautiful melancholia to dark brooding depths. Mix includes his new superbly emotive "Asterism" as well as Speaking Mind's incredible "Yaonde" from his AEON label.
Partial tracklist:
Agoria – Alluvion
Dave DK – Smukke Lyde
Gardens of God – Zulu
Fabio Gianelli – Whispers
Speaking Minds – Yaonde [AEON]
TVA – Bold (Original Mix) [Amam]
Alex Niggemann – Asterism [AEON]
Eekkoo & Flowers and Sea Creatures – 4th Bell (Original Mix)

Mind Against Boiler Room Berlin DJ Set

What is there to say about this epic Boiler Room by the innovative masters of the dark craft? Lots of unreleased and unknown tracks in here. One for the book, this is definitely one of the best Boiler Room sets of all time.
Partial tracklist:
Tim Hecker – Stigmata II
Kettenkarussell – The End
Manuel Tur – 121 BPM
Prince Of Denmark – The Ghost Ran Out Of Memory (Mind Against Remix)
Alex Niggemann – Unknown [Unreleased]
Mind Against & Somne – Vertere
Red Axes – Todum Todum
Disaffected) – Recovery (Edit)
Recovery (Edit) + (Function – Disaffected) – Rival Consoles

Sinus Podcast #1 by DoubtingThomas*Live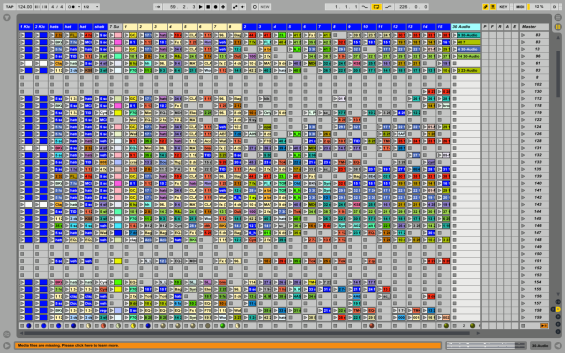 Downloadable
Incredible uniquely styled live set by the uber talented DoubtingThomas… let the photo above do the speaking for this one

DTP442 – The Drifter – Datatransmission

Downloadable
Tons of stuff in here I have never heard, Drifty never falls short of delivering something awesome.
Thomash – Candomble
I:Cube – 109 BPM
Ra-X – THE Opium DEN Part VII
Drvg Cvltvre – Hermes Russia
In Fields – Stage 14
SwitchSt(d)ance – Acean
Parple – Parple #1
The Revenge – Vorderman
Jungle – The Heat (Joy Orbison Remix)
Etienne Jaumet – Metallik Cages (Gilb'R Bonus Beats)
DrumTalk – Euphonia
Abstraxion & Kasper Bjørke – Origami
Carreno is LB – Step 5 (Andre Bratten's Half Life 2 Gravity Tool)
Sfire – Last Chance (John Talabot's Warehouse Dub)
Eduardo De La Calle – Against Kaliya
Tornado Wallace – Ferntree Gully
Mattheis – Ls
Ghost Culture – Giudecca (Gabe Gurnsey / Factory Floor Remix)
Dave DK – Smukke Lyde

StemPod008: Fathers

Lots of great sounds coming from the Stems label lately, and the French duo Fathers embody the deep, dark techno flavour that I absolutely revel in with this high energy mix.
Partial tracklist:
Recondite – Think Twice
Woo York – Distance
Veil over World – Winter Sun
The Arrival – Terence Fixmer
Speaking Minds – Yaonde
Stephan Bozdin –
Ten Walls – Blue Orphan
Tyson – Mr. Rain – Mano le Tough mix

Electronic Groove – EG.531 Matthias Meyer

Excellent mix with a lot of variety and some really nice selections.
Partial tracklist:
Thyladomid – Ephidrin
Jimmy Maheras – Space Jam (Matt Tolfrey Remix)
Global Communication – Maiden Voyage (Ripperton Edit)
Lee Van Dowski – 050504
Gorje Hewek & Izhevski – Calinerie (Original Mix)
Jaap Ligthart feat. Alice Rose I Know Change (Show – B Remix)
Lawrence – Along the wire (Superpitcher remix)

Öona Dahl – All Day I Dream 2015

Lovely and ethereal set by Öona Dahl including her newest release on All Day I Dream around the 33:00 mark, and other lovely picks like Powel – Perelin der Nachtwald.

ENDLESS PODCAST #11 Luca Bacchetti (She wants to move mix)

Very nice mix by the ENDLESS boss including his and Jon Charnis' remixes of "Sketches of Pain."
Tracklist:
Maribou State | The Clown ft. Pedestrian Axel Boman Rmx | Counter
DJ Koze | XTC | Pampa
Gorje Hewek & Izhevski | Calinerie | All Day I Dream
Dave DK | We Mix At Six | Kompakt
Ken Hayakawa | Basic Istinct | Liebe Detail
The Box | Sketches Of Pain Jon Charnis Remix | Endless
The Acid | Ra Wavel Remix | Infectious Music
Neil Flynn | Island People | Lossless
Red Axes | Todum Todum | Hivern Disc
Akase | Rust Midland Dub | !K7
Legendary Lightness | Hey Ron Ripperton Remix | Zufunkt
The Box | Sketches Of Pain Luca Bacchetti Endless Remix | Endless
Insanlar | Kime Ne Ricardo Villalobos Remix | Honest Jon's Records

Aaryon | Kittencast 03.15

Downloadable
Nice journey through deeply melancholic vibes orchestrated by Aaryon.
Unreleased – Promo
VVEEAA – Przed Latem (Original Mix) Parquet Recordings
Sasch- Teenage Lovers (Sandro Golia Remix) Exotic Refreshment
Unreleased – Promo
Khen – Arnica Montana (Original Mix) Parquet Recordings
KatrinKa – Echo Gnomic (Just Her Remix) Charapter 24
Alexey Union – Paris Trip (Original Mix) Dear Deer
Unreleased – Promo
Thomas Schumacher – Freiburg (Original mix) Electric Ballroom
Solee – Phoenix (AKA AKA & Thalstroem Remix) Parquet Recordings

"The Sound Of Connaisseur" Radio Show #008 by Lehar & Musumeci (Off Sonar week) – June 22nd, 2015

Downloadable
B2B set by Lehar and Musumeci recorded at Sonar Off recordings showcase.
Tracklist:
01. Frankey & Sandrino – Lukida | Innervisions
02. Jon Charnis & Hands Free – Leviathan | Connaisseur Recordings
03. SBTH – 204D | Lossless
04. Guy Mantzur, Roy Rosenfield – Epika | Kompakt
05. Marcus Worgull & Peter Pardeike – Trivia | Innervisions
06. Denis Horvart – Strange Nation (Show-B Remix) | Upon You
07. Danny Daze – Ready to go | Ultramajic
08. Unknown – Unknown | Unreleased
09. Unknown – Unknown | Unreleased
10. Human Machine – The Mule | Unreleased

Soul Button – Steyoyoke Black Podcast #006

Downloadable
The darker side of Steyoyoke. So many great tracks in here embodying that unique Steyoyoke sound we love so much.
01. Animal Picnic & Aaryon – Rhapsody (Original Mix)
02. Pete Oak – Tranquila (Dahu Remix)
03. Dahu – Sedated (Original Mix)
04. Nick Devon – Don't Be Afraid feat. Benji (Animal Picnic Remix)
05. Animal Picnic & Aaryon – Particles Of God (Original Mix)
06. Animal Picnic & Aaryon – Vortex (Original Mix)
07. Skena – Waiting In The Wings (Original Mix)
08. Dahu – Ruin (Animal Picnic Remix)
09. Skena – The Next Act (Original Mix)
10. Ukka – Exhale (Original Mix)
11. Nick Devon – Rattled (Original Mix)

Jonas Saalbach | Liveset | Fusion Festival 2015

This set contains all his own productions and remixes, with his characteristic danceably driving, moody melodic style.
1. Jonas Saalbach & Mz Sunday Luv – Thinking Of You
2. Andreas Henneberg – Grim (Jonas Saalbach Remix) [Heinz Music – soon]
3. Chris Robin & Saalbach – Metope [Moodmusic]
4. Jonas Saalbach – Everything changes [Motek – Sept.]
5. Jonas Saalbach & BOg – Indi Rubels [Bedrock – Aug.]
6. Jonas Saalbach & Shimmer – For A Moment [Einmusika]
7. Stefan Mint & Leman & Dieckmann – Mayan (Jonas Saalbach Remix) [Dantze]
8. Jonas Saalbach & BOg – The Prince [Bedrock – Aug.]
9. Jonas Saalbach & Tschoris – Boorka [Save Us – 06.07]
10. William Medagli, Thallulah , Jose Maria Ramon – No Infinity (Jonas Saalbach Remix) [Einmusika]

XLR8R Podcast 391 – YokoO
Downloadable
Quite a floaty and pleasurable hour of listening and daydreaming.
Track list:
01 Kadebostan "Sofia On Stage"
02 Dance Spirit "Beauty And Sadness"
03 Powel – unknown
04 Dorisburg "Emotion"
05 Francis Harris "Of The Field"
06 [subtle transition] Premiesku "Trandafirit"
07 Prompt "Nayara"
08 Luc Angenehm "Anabel"
09 Gorje Hewek & Izhevsky "Calinerie" (ambient edit)
10 Dorisburg "Mima"
11 Gorje Hewek & Izhevski "Calinerie"
12 YokoO "Vali"
13 [subtle transition] Jade featuring Venus "Love Heart"
14 Kiasmos "Looped"
15 Holy Spirits "White Walls"

Esoteric Guest Series #2 – My Flower

Great brooding techno mix by Italian duo My Flower.

Oceanvs Orientalis Live at Fusion 2015 / Luftschloss

Such an awesome and unique sound… exotic flavoured ketahouse.

Diynamic Radio Show June 2015 by Stimming

A new Stimming set recorded in Hamburg.

Niju Live | Arab Undergrounde | Fusion Festival 2015
A liveset of all unreleased tracks of the ketahouse flavour.
1. Niju – Folka (Original Mix)
2. Arab Skit
3. Niju – Sel A Ves (Original Mix)
4. Niju – Majupi (Original Mix)
5. Niju – Lausische Klamotte (Original Mix)
6. Loriot Skit
7. Niju – Oud (Original Mix)
8. Flute Skit
9. Niju – Anadenanthera (Original Mix)
10. Arab skit
11. Niju – Liama (Original Mix)
12. Niju – How Choose (Original Mix)
13. Niju – These Days (Original Mix)
14. Niju – Chamán (Original Mix)
15. @rasar_official & Niju – Saqma (Original Mix)
16. Niju – Segnitia (Original Mix)
17. Niju – العالم الموازي (Original Mix)
18. Niju – Brother (Original Mix)
19. Niju & Maxobert – Sonne (Original Mix)
20. Niju – Quechua (Original Mix)

Steyoyoke Radioshow #041 by Nick Devon

Downloadable
Partial tracklist:
Stephan Bodzin – Zulu (Original Mix)
Animal Picnic – Gravity
Jaap Ligthart feat. Alice Rose I Know Change (Show – B Remix)
Hunter Game – Genesis
Kink – Cloud Generator
WhoMadeWho – Heads Above (Robag's Brukk Mur Daff NB)
Howling – Signs

Tags: Aaryon • Alex Niggemann • Jon Charnis • Mind Against • mixes • podcasts • YokoO