DeeplyMoved's Top 25 Mixes of December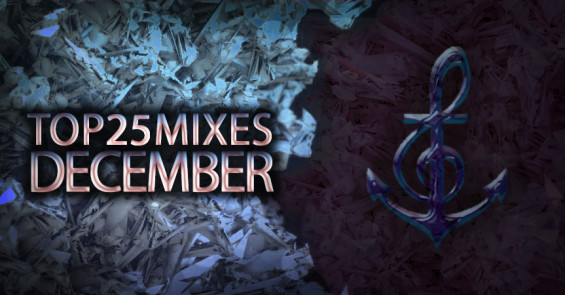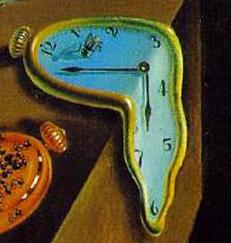 (Tulum-Time)
Having spent the past month in Mexico for some musical festivities, I'm still running on the rather Laissez-Faire concept of Tulum-Time, so this is perhaps a bit late. Better late than never, especially with this collection of excellent mixes from: Lee Burridge [Robot Heart], Adriatique [Unu City Tape], Mind Against [Resident Advisor], Stephan Bodzin [Systematic Sessions], Tale of Us [Boiler Room], Bedouin [Robot Heart], Acid Pauli [Mayan Warrior, Burning Man], Canson [Ezbaer, live set], Parra for Cuva [EB Radio], Ninze and Mira [Lush Cast], Goldcap [White Ocean, Burning Man], Armen Miran [Pattern Bar], Viken Arman [Katerblau], Okersounds [Babel], Gorje Hewek & Izhevski [Dancing Astronaut], Be Svendsen [Robot Heart], Spaniol [Festival Nomade], Timelapse [Bespoke], Kleintierschaukel [KaterBlau, live], Hraach [L.E.T. Valencia], Rafaele Castiglione [Amselcom], Pablo Bolivar, Surreal Flight [Wall Art Basel], Dübelu [Deepist], Lemurian, and Leichtigkeit Des Seins.

Dancing Astronaut Mixes New Year's Day Sunrise Party with Lee Burridge Mixed by Gorje Hewek & Izhevski [Exclusive]

Wow, what a gorgeous set of new material this is! I can't think of any chill and beautiful sound that better epitomizes the warm vibe of a sunrise set. I can imagine the smiles on everyone's faces illuminated by the rising sun's glow as I listen to this. Unfortunately only 30 minutes in length, but an absolute pearl of a mini-set.

EISBÆR Live Set @ Kauz, Zürich

A rare set of chill and slightly trippy sounds from the amazing Canson, with new and unreleased material.
Tracklist:
Daniel Zuur – Modest Day (Canson Remix) – Katermukke
Dialoque – Sorry Eyes (Canson's sooo sorry remix) – Small Talk
Canson – Last Land (Sandbar Edit) – Arche Musik
Canson – Fairy Slope – unreleased
Tango Crash – El Boyero (Canson's FMA 20 Remix) – Nice Try
Canson – New Arrival – unreleased
Canson – Lavendel – Katermukke
Kalabrese – Desperate Man feat. Khan – Rumpelmusig
Knor – Don't Go (Canson Remix) – Raoul (coming soon)

EB Radio Presents: Parra For Cuva

Parra for Cuva sets are always gorgeous, uplifting with a hint of melancholy, and this new one is fantastic.
Tracklist:
Parra for Cuva & Jahara – Son of the White Mare
Parra for Cuva & Jahara – Kamala
Trashlagoon – Unknown
Route 8 – The Sunrise In Her Eyes
Gacha Bakradze – Quiet Loop
Gab Rhome, Daniel Maher – Farewell At The Gates Of Dawn
Powel – Perelin der Nachtwald
Parra for Cuva & Jahara – Tell me
Four Tet – Lion (Jamie XX Remix)
Maribou State – Wallflower
Gacha Bakradze – See
Charles Murdoch – No Lungs
Adverb – Tarde Eterna
Faidel, Warmth – Stray Lights
Parra for Cuva & Senoy – OnoM

Tale Of Us Boiler Room Berlin 5th Birthday DJ Set

Dark, melodic techno from the masters.
Tracklist:
1. Intro – ID
2. Scuba – All I Think About Is Death (Radio Slave Remix) 
3. Tale of Us – North Star
4. Cryptik – Radiance
5. Shlomi Aber – Street Works
6. Woo York – Alien Worlds
7. Prince of Denmark – Unreleased
8. Tale Of Us – Silent Space
9. Recondite – Kain
10. Tale Of Us & Mind Against – Astral
11. Kiasmos – Swept (Tale Of Us Remix)

LUSH CAST #004 – NINZE & MIRA

Really awesome 3 hour set of mellow melodies by Ninze and Mira.

Armen Miran – Live Set @ Pattern Bar In DTLA – (12.5.15)

Such a gorgeous set, deep with lovely rich instrumentation.

VIKEN ARMAN Live Set @ KaterBlau | 38 Katzen

All his own productions, deep lovely vibes.

BABËL New York AWAKENING – Okersounds Vol. 009

Lovely melodies and selections, nice vocal tracks.

unu City Tape Vol. I: Zurich (Adriatique)

Nice mix from the duo.
Tracklist:
Mars Bill – Desert Rose (Heiko Laux Pulse Mix) [BREAK NEW SOIL]
Reset Robot – The Hanging Gardens Of Babylon [TRUESOUL]
Isolée – Floripa [PAMPA]
Ripperton – Ordine Gigante 
Denis Horvat – Apart (Hyenah Remix) [AEON]
Adriatique – ID 
Daniel Bortz – Jump In The Water [PASTAMUSIK]
ID – ID
Jurek Przezdziecki – Clissm (Sebastian Mullaert Version) 
Quince – Europa [SOHASO]
Stephan Bodzin & Marc Romboy – Atlas (Adriatique Remix) [SYSTEMATIC]

Lee Burridge – Robot Heart – Burning Man 2015

Arguably the most infamous set of every Burning Man. After making it through the near-freezing temperatures like playa warriors, we were rewarded with Lee Burridge's lovely melodic and high-energy set and the greeting of the rising sun illuminating the playa.

Acid Pauli – Mayan Warrior – Wednesday Night – Burning Man 2015

Fantastic trippy and fun set on the Mayan Warrior, many were blown away by how perfect this was for the moment.

Spaniol Mix Tape – Festival Nomade
Festival Nomade is a Chilean festival that seems to specialize in very special sounds, and Spaniol's Brazilian-influenced sound is quite unique.

Tracklist:
Spaniol – Ay
Gustavo Santaolalla – De Ushuaia a la Quiaca (Peter's Inverse Edit)
Spaniol y Mono – Vagando no After (Midnight Morauders)
Maga Bo – No Balanço da Canoa (Spaniol Live Remix)
Caetano Veloso – Maracatu Atomico (Spaniol Remix)
Quinteto Armorial – Marcha Nativa dos índios Quiriris (Kurup Remix)
Spaniol, Salvador y Kurup – Gato de Beco
Baris Manço – Alla Beni Pulla Beni (Spaniol Live Remix)
Rodrigo Gallardo – El Pueblo Unido
Derrok – Para Mya
Spaniol – Rio Japurá na Paulicéia
Spaniol – Pianititi
Dogu Civicik – Sayk Gnossienne

Resident Advisor RA.482 Mind Against


Marc Romboy – Systematic Session 302 with Stephan Bodzin

On the heels of his recent Powers of Ten Remixes release, this new mix contains many of the remixes of his amazing works of melodic synth sorcery.
Tracklist:
01. Rodriguez Jr. – Mistral (Stephan Bodzin Remix) / Systematic Recordings
02. Gardens Of God – Montana / Ellum
03. Pan-Pot – Optimistic Grey (Extrawelt Dub) / Second State
04. Stephan Bodzin – Birth (Marc Romboy´s Ode 2 The Children) / Herzblut
05. Pan-Pot – Sleepless (Stephan Bodzin Remix)
06. Marc Romboy – Simi (Agents Of Time Remix) / Systematic Recordings
07. Stephan Bodzin – Wir (Max Cooper Remix) / Herzblut
08. Steve Rachmad – Disturbance / Drumcode Limited
09. Stephan Bodzin – Singularity (Fur Coat Remix) / Herzblut
10. Stephan Bodzin – Zulu (Synthapella) / Herzblut

Kleintierschaukel live @ 38 KATZEN | KaterBlau
Live set of all his own melodic, deep, and lovely productions.

Tracklist:
01. Zwei Dumme, Anna Planke – kleintierschaukel (vocals Chrischou)
02. Waldwild – kleintierschaukel
03. Cirkiss – kleintierschaukel
04. Funkstille – kleintierschaukel
05. Motomia – kleintierschaukel (LUL008)
06. Happy mondays – kleintierschaukel
07. Geborgenheit – kleintierschaukel
08. Unterwassermann | Leonie Falke – kleintierschaukel version (LUL008)
09. 38 lights – kleintierschaukel

Goldcap – Live – White Ocean – Burning Man 2015

Eclectic and tribal desert vibes in this sunrise set from one of the best parties at Burning Man, White Ocean.

Rafaele Castiglione @something slow im Beate Uwe

Gorgeous slow melodies and ethnic vibes.

Lemurian- HEART NEURONS

A a very special set by Lemurian, comprised entirely of his own productions with a tribal, shamanic feel.
Tracklist:
Lemurian – Abrete Corazon
Lemurian – The Healer 2
Lemurian – Aguas de Amazonia
Lemurian – Maestra
Lemurian – Aurora
Lemurian – Quantum
Lemurian – Freequencies
Lemurian – Oshun
Lemurian – Shroomology
Lemurian – Moche

L.E.T. Podcast # 29 – Hraach ( L.E.T. Valencia )

Nice set from Armenian producer Hraach with the pleasing Middle Eastern vibes we love so much throughout.

Surreal Flight at Behrouz & Friends at WALL [Art Basel] 12.02.15

Very nice melodic Art Basel set from the Do Not Sit on the Furniture resident duo Surreal Flight. Listen to their lovely DeeplyMiami set here.

Deepist Podcast 052 Gratitude // Guestmix by Dübelu.

Lovely podcast of mellow and ethnic influenced vibes by Do Not Sit resident Dübelu.
Tracklist:
Dübelu.
Dr. Chicote
Jascha & Martha
Oceanvs Orientalis
Batu Ozer
Nils Frahm
Ninze & Caleesi
Arab Stash
Feathered Sun
Luca Musto
PrΛΛh
Dolph
Florian Rietze

Be Svendsen – Robot Heart – Burning Man 2015

One of the highlights in my Mexico trip was an intimate and very fun set by Be Svendsen with the super talented Seth Schwartz playing an assortment of instruments live alongside him.

Bespoke Musik Radio 036 : Timelapse

Great set from the Italian duo Timelapse, including their recent track Iridium [Akbal Music].

Pablo Bolivar Musica Para Estar Vol.13

Chill vinyl-only deep house set with a lounge feel.
Tony Allen – Ole (Moritz von Oswald Remix)
Aril Brikha – Embrace
Odell – issue 01
Pablo Bolivar & BFAM – 60 mins
Harvey Sutherland – Bamboo
Alex Danilov – Filter D
Baaz – Memories
Specter – Making Me Feel
Pablo Bolivar & Sensual Physics – Passages
Brawther – Negentropy
Ernie – Soul Of The Night (Ordell Remix)
Oskar Offermann – Technicolour Dreams
Kuniyuki – Flying Music (Long Version Chapter 1 Mix)

Leichtigkeit Des Seins – LDS 5.2

Lovely slowmo vibes and melodies.
Tracklist:
01 Naphta – Lys
02 Bernstein – Maghreb
03 Bjarno – Muskrat
04 AxeLara – Free in the Music (Ninze & Okaxy Morphine Remix)
05 Lobkowitz – Die rote Wüste
06 Numen – Abraxas
08 Zebra Centauri – Dreiheit
09 Zebra Centauri – Zweiheit
10 Stroka – Sveta (EXZ Remix)
11 Stroka – Nina (Ninze Remix)
12 Talal & Zoi – Misunderstood (Stavroz Remix)

But wait! There's more! Visit the Soundcloud playlist for 150 December mixes.


Tags: ketahouse • khouse • Live Sets • melodic • mixes • podcasts • slowmo