DeeplyMoved's Burning Man 2015 Top Sound Camp Guide and Music Lineup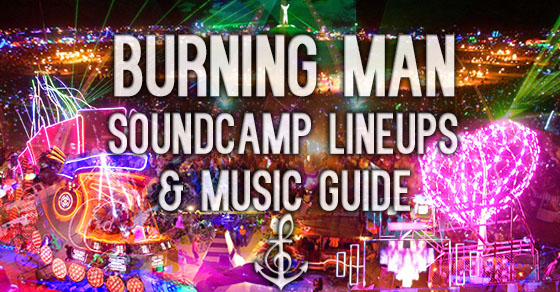 In just a few days, we will be embarking on the long and dusty annual journey to the epic desert city that we consider the absolute highlight of our year. While Burning Man embodies a great many things, from a celebration of temporary community among humans, an exhibition of amazing and innovative grand-scale art, among others, it also happens to attract a significant population of deep house enthusiasts and artists- exactly our favourite kind of people.
A new change for this year, the BMORG has instated a "Deep Playa Music Zone" or DMZ (10:30 – 11:15 & K) for sound cars playing more than 3 hours. The good news is they will be providing portapotties at that rural location, which could certainly be a nice convenience (or they will be trashed from high-volume use, more likely).
Without further ado, here are the camps that will be playing DeeplyMoved-approved music, where to find them, and what to expect:

Robot Heart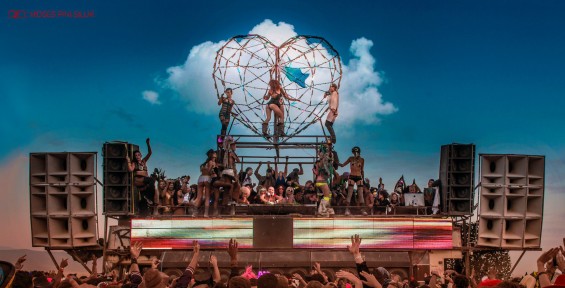 WHAT: The legendary Robot Heart sound bus, famed for its epic deep playa sunrises with beautiful people and stellar music epitomizing the desert vibe. If you've never been to Burning Man, you've already seen images of the custom soundsystem and LED-panel endowed bus with its iconic glowing heart adorned with gorgeous women climbing about, and you've already heard the infamous Soundcloud podcasts, with hundreds of thousands of plays.
WHERE: From 10:00 & K to deep playa
LISTEN:



LINEUP: Robot Heart no longer posts the lineups preemptively, but you can be assured of a stellar musical selection of old favourites and newcomers alike. Last year's stacked lineup included, among others: Lee Burridge, Thugfucker, Tale of Us, Tennis, Bedouin, Francesca Lombardo, Camea, M.A.N.D.Y., Eric Volta, Atish & Hoj, Eduardo Castillo, Behrouz, Jonny White, Three, Acid Pauli, Thievery Corporation, Sabo, Scarlette Etienne, and RH staples Benjamin Alexander, Swamy, and John Dill.
LINK ME: Robot Heart Facebook // Robot Heart Soundcloud

Distrikt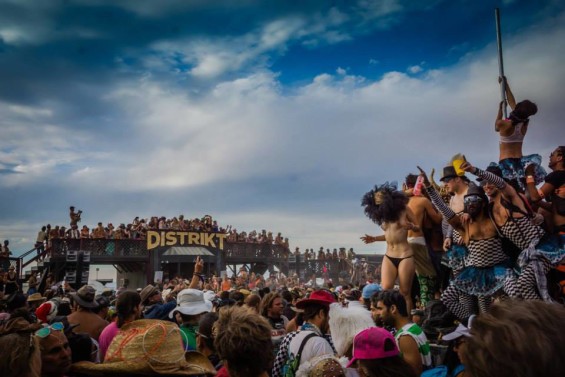 WHAT: Super-fun day party known for its bar serving delicious alcoholic fruit slushies, water-misted dancefloor, cool climbable structures, a great musical lineup, and other components of shenaniganery. Bring ID if you want to partake in their delicious COLD alcoholic offerings. And a cup.
WHERE: 9:00 & G
LISTEN:


LINEUP:

LINK ME: Distrikt Facebook // Distrikt Soundcloud

Pink Mammoth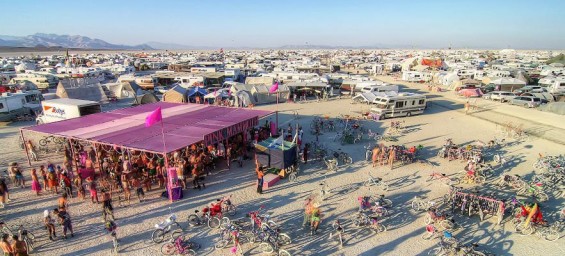 WHAT: Pink-tented day party with bar and great musical offering, a nearby stagger from Distrikt. Bring ID/cup for booze.
WHERE: 8:30 & G
LISTEN:



LINEUP:

LINK ME: Pink Mammoth Facebook // Pink Mammoth Soundcloud

Disco Knights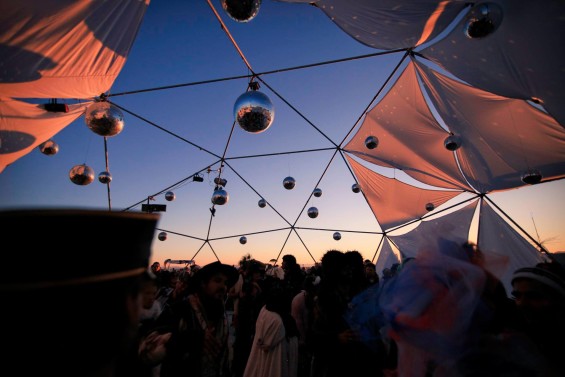 WHAT: Domed party with bar on the opposite end of the playa, known for a really cool vibe and great lineup, and a moop-for-drink exchange bar policy (bring hand sanitizer!).
WHERE: 2:00 & I
LISTEN:


LINEUP:


LINK ME: Disco Knights Facebook // Disco Knights Soundcloud

White Ocean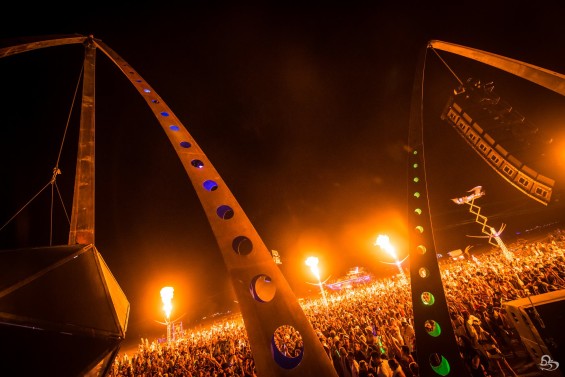 WHAT: Hands-down one of the coolest stage productions at BM, with neo-futuristic design, DJ booth in a floating alien pod, and thingies that shoot fire and lasers.
WHERE: 10:00 & Esplanade
LISTEN:


LINEUP:

LINK ME: White Ocean Facebook

Mayan Warrior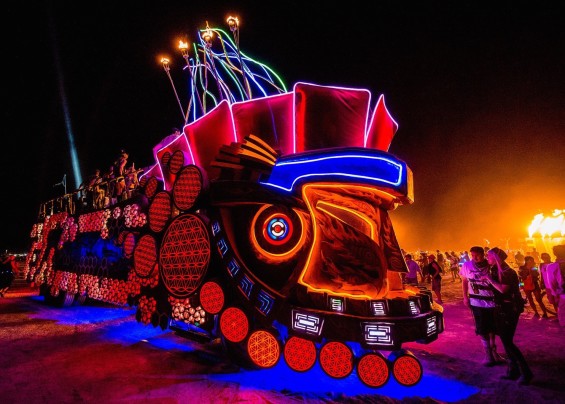 Photo cred luke.me.up
WHAT: Really amazing looking sound car driven all the way from Mexico City, with music curated by Rebolledo and Damian Romero. Everyone who heard Rebolledo's rumbling tribal drum loop as a prologue to the man burn agrees it was really surreal and memorable. Note: Maceo Plex no longer on lineup.
WHERE: camp at 8:30 + L
LISTEN:



LINK ME: Mayan Warrior Facebook


Panda Lounge

Disorient

Celtic Chaos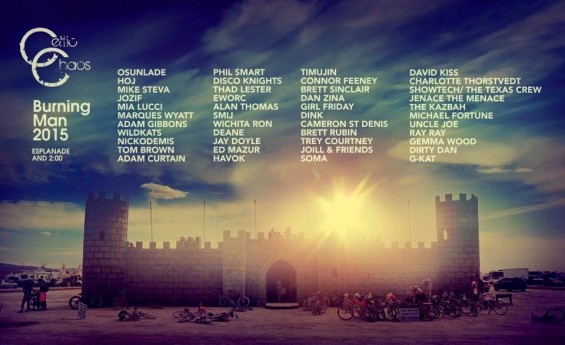 Pile Palace

Atlantis

Music Savages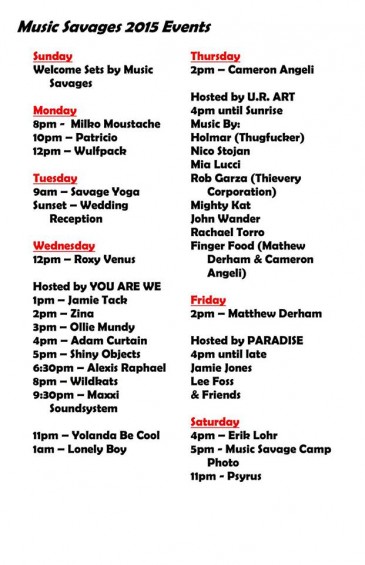 Tags: Black Rock City • Burning Man • Disco Knights • Distrikt • Mayan Warrior • Pink Mammoth • Robot Heart • sound camps • sound cars • White Ocean