Christian Prommer – Marimba (Jon Charnis Remix) [Compost Records]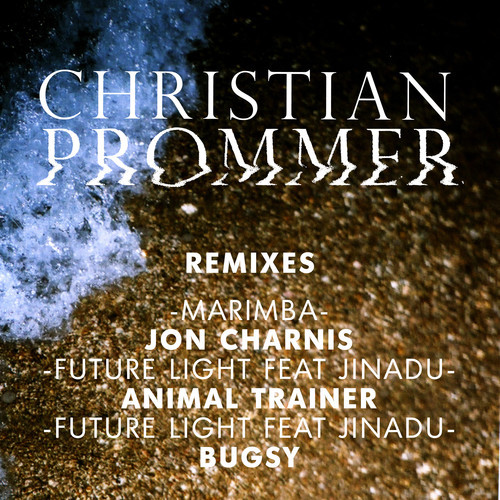 Following his stellar work on "Prophecy," and "Lonely Stars in Open Skies," Los Angeles-based creative mind Jon Charnis again lives up to the uniquely innovative precedent he has set for himself with his artfully constructed remix of Christian Prommer's "Marimba." First heard in its earliest form in his Deep House Amsterdam #89 podcast, it's been subtly improved and is more than likely to generate goosebumps in any appreciative listener.
The light-hearted and playful sounds of cheery bells in succession give the track a summery feel, while Jon Charnis' percussive beefing up of its predecessor has injected bouncy danceability and a driving rhythm into the jaunty chiming melody. Rich layers lead into dramatic emotion, enveloping the listener and balancing the whimsy of the bells with a profound and evocative aura before eventually building anticipation to an incredible moment when the bass kicks back in. The interplay between sounds from both ends of the emotive spectrum make this an absolutely gorgeous gem of a track.
Release date: September 2014, Compost Records
Links: Buy on Beatport // Jon Charnis Facebook // Jon Charnis Soundcloud
Tags: beautiful • bells • chimes • Christian Prommer • Compost Records • Deep House • Jon Charnis • melodic