BAAL – Noah EP [Musica Autonomica 004]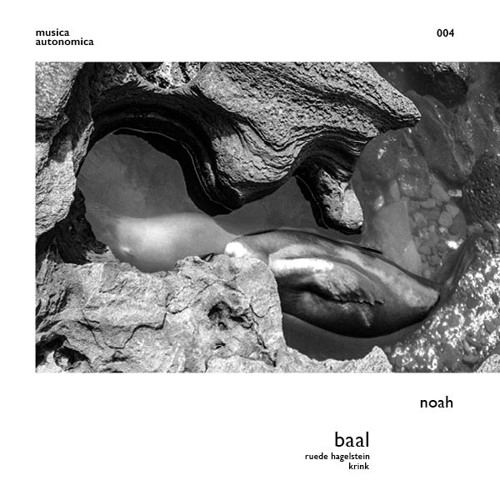 Guest post by: Irina Kotik
After an impressive debut at Musica Autonomica last summer with "Genesis" and "Jericho", young and talented Munich producers Matthias Dräxler and Matthias Schüll, better known as BAAL, are coming back in June with a very impressive second EP, "Noah".
The ambivalent, biblical Hebrew word "BAAL", meaning "Lord", reflects their spiritual background.
The stunning six track EP contains four original productions and two remixes by Berlin native Ruede Hagelstein and Krink. Tracks "Nephillim" and "Ingenium" will be bonus tracks as part of the digital release.
The leading track of this EP, "Lumen", delivers darkly beautiful vibes and a wide range of emotions. It drips with a dark, sweeping energy punctuated with pops of lighter melodic sounds and a build that keeps you hanging on for more. "Lumen" is made for dark rooms, late hours and futuristic journeys. It has been voted as the number one unreleased track at NSV Worldwide – Electronic Music Webzine.  It has gained support from the biggest names in the underground music scene.
"Pluvia" is the opening track that does not lack the dark elements that are uniquely present in each track of this release. Atmosphere here is layered with floating arpeggios, roaring and wobbling bass line and synths.
Horn driven "Ingenium" is filled with spine-tingling strings filtered through dark and emotive elements. "Nephilim" rolls on the repetitive wobbly bass line, but remains harmonious and dense.
The presence of Ruede Hagelstein and Krink complement "Noah" with remixes of "Helios" and "Goliath". Groovy and elegant "Helios" has a stamp on it to be a summer hit. Krink's remix of "Goliath" pays homage to his uniquely brooding and tense style.
"Noah" is already getting early support from Fur Coat, Dixon, Tale Of Us, Hunter/Game, Danny Daze, Tiefschwarz, Alex Niggemann, Animal Trainer, Marco Resmann, Acid Pauli, Few Nolder, Job Jobse, Speaking Minds, Kiki, Reboot, Ruede Hagelstein, Shir Khan, Krink, and Jon Charnis. Without a doubt, "Noah" is certainly one of the most innovative EPs, adding the experimental touch that will keep the audience on their toes itching for more.

RELEASE DATE: 05/06/2015 Vinyl and 22/06/2015 Digital
A1. Pluvia – 6:15
A2. Lumen – 07:36
B1. Helios (Ruede Hagelstein Remix) – 07:22
B2. Goliath (Krink Remix) – 07:41
Digital only – Nephilim – 06:45
Digital only – Ingenium – 07:56
Follow BAAL on Facebook for updates on new releases and tour schedule
Linkage: Musica Autonomica Soundcloud // BAAL Soundcloud // Ruede Hagelstein Soundcloud // Krink Soundcloud

Tags: BAAL • Deep House • DeeplyMiami • DeeplyMixed • DeeplyMood • DeeplyMoved • EP • KRINK • Musica Autonomica • Ruede Hagelstein • techno reviews