10 of October's Best New Tracks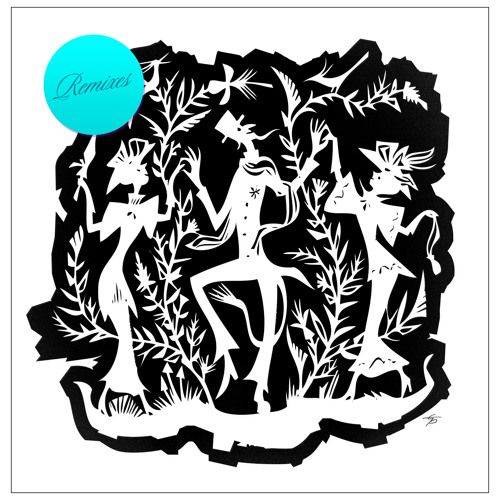 By: Irina Kotik
Each month we listen to hundreds of new tracks, testing the standouts on the frontlines of club soundsystems, or more intimate listening environments, and select our favorites. October has provided some great tracks and imposing full-length albums.
We have compiled a list of 10 picks that we enjoyed listening to, featuring such scorching artists as Recondite, Roman Flügel, Robag Wruhme, Maceo Plex, Love Over Entropy, Kris Davis and more; on Pampa, Kompakt, Constant Circles, Lossless and many other record labels.
1. Love Over Entropy – Autumnal [Lossless]
The Mysterious Dutch craftsman, Love Over Entropy, has attracted some serious attention since his impressive 2013 debut, the "Off The Grid" EP on Something Happening Somewhere aka SOHASO. He is rapidly becoming something of a hotbed for atmospheric, groovy and percussive sound to flourish. Love Over Entropy takes his unique talent for a spin to Lossless this time with an EP entitled "Inbetween". "Autumnal" is a blissful example of deep and soulful house dipped in the warmest of sounds and atmosphere. This stunning track will grace any dancefloor and beyond.

2. Patrick Chardonnet – All I Got (Musumeci Remix) [Connaisseur Recordings]
Offenbach-based Connaisseur Recordings is a label that has been putting out incredible music for years and have definitely established themselves as Germany's most interesting and diverse techno label. Their latest release, "All I Got Remixes" EP, presents a beautiful collection of stellar remixes of Patrick Chardonnet's 2013 hit "All I Got". It took Connaisseur more than one year to release three versions of "All I Got" and one of "Random Beauty" to make this package complete. Sicilian legend Musumeci expertly infuses the track with an arp-driven hypnotic and touching melody in his own authentic style. This tune without a doubt will create some magic on the dance floor.
3. Isolee – Floripa [Pampa]
The German master of expressive house Isolee returns to Pampa Records with a stunning two-track offering, perfectly fitting into the label's already impressive catalogue. The "Floripa" EP marks Isolee's fourth appearance on Pampa, returning almost two years after his "Allowance" EP release in 2013. Sonically mind-melting and immensely addictive "Floripa" enters the musical arena like a enigmatic space shuttle. This is a typically shrewd minimal house affair that orbits around, according to Pampa, "shimmering cosmic riffs" and a "thick and dub-drenched bassline," giving the track a glistening lasting impression.
This record is definitely the one for the eyes closed on the floor moments.
4. Roman Flügel – Teenage Engineering [Hypercolour]
After his first release on legendary Hypercolour label, Roman Flügel, a veteran of leftfield electronic production, is coming back with a double EP entitled "Morning Brain" to be released in October. The opening track, 'Teenage Engineering,' is a gorgeous slice of electronica. Embellished with piano, all elements are perfectly fit together by creating an abstract, melodic, intricate soundscape and a grooving vibe with a classical foundation.
5. Andre Crom – Hold On Tonight [OFF Recordings]
Andre Crom's OFF Recordings has been releasing high quality music for years, assembling a diverse crew of artists with a passion for melodic and groovy tech house.
The German producer returns to his own imprint with an atmospheric "Hold On Tonight" EP in collaboration with Bramwell. A crisp and groovy original version offers a stunning blend of brooding, soul-inflected haunting vocals and deep bassline to stimulate the senses on the dancefloor. Furthermore, the EP is coming with impressive remixes from Berliner Jonas Saalbach and talented British producer Ashworth.
6. Kris Davis & Yost Relentless [Constant Circles]
Claire Spooner's newly launched label, Constant Circles, comes hard on the heels of their second release "Relentless" EP. Featuring two original tracks – one collaboration between Portsmouth based rising star Kris Davis and Constant Circle good friend Yost. The title track, "Relentless," is a deep and driving affair filled with thriving melody, pulsating electronic synths, and atmospheric sound that will get you in the groove and bust your energy flow.
7. Tale Of Us & Mind Against – Astral [Life And Death]
Lifenand Death comes back strong with another brooding techno tour de force, a one-track collaboration from knights of darkness Tale Of Us and likewise masterminds Mind Against. Dazzlingly intricate "Astral" brushes seamlessly between fleeting pads, undulating percussion and sparks of psychedelia. It will take the listener on a journey to the very heart of the cutting edge of electronic dance music scene.
8. Maceo Plex feat. C.A.R. – Mirror Me (Dark Dub) [Kompakt]
A pillar of the Ellum, Kompakt, and Crosstown Rebels labels, to name a few, the world renowned techno juggernaut Maceo Plex returns to Colone-based label Kompakt Records with another massive dance floor shaker, off the "Mirror Me" EP. The "Dark Dub" version of the two track offering is a mighty journey with a firm techno impetus, and the fantastic voice of Chloè Raunet of C.A.R. woven through the powerful bassline are sure to heat up any dancefloor – day or night.
9. Coma – Lora ( Robag Wruhme remix) [Kompakt]
Cologne's powerhouse Kompakt Recordings is on a roll this month with a slew of releases that skirt the outer edge of house and techno. For this release, we see another Cologne based duo CoMa, who returns to Kompakt with the beautiful pop-influenced lead single "Lora" taken from their new album "The Side Of Paradise". The package comes with two outstanding remixes from Pional and Robag Wruhme; both have packed in their own special formula, which makes them quite special.
Robag Wruhme "Fandara Qualv NB" version is masterfully interspersed intricate arrangements with melancholic and ominous sounds, creating moments of spine-tingling beauty that hit you seemingly out of nowhere.
10. Recondite – Limber [Acid Test]
Recondite is another stellar producer who has been pushing the boundaries of melodic techno, with an innovatively brooding analog sound that became a signature staple of his work. 'Limber' is an elegant, dreamy and forward-thinking techno giant that will traverse the starry acid twilights into new uncharted territories.
Follow DeeplyMoved on Soundcloud for more new tracks.
Tags: Andre Crom • Isolee • Kris Davis • Maceo Plex • Mind Against • Patrick Chardonnet • Recondite • Roman Flugel • Tale of Us • Yost