10 of November's Best New Tracks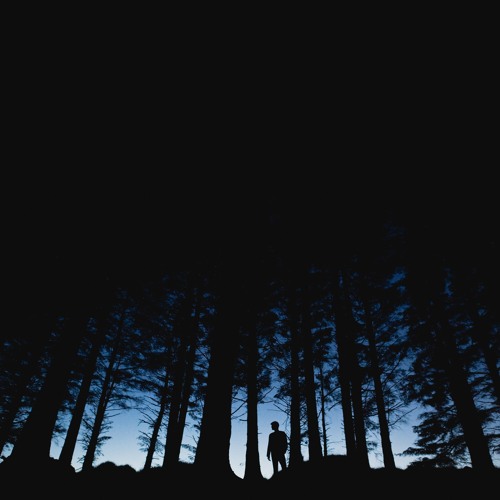 By: Irina Kotik
November continued carrying over the ADE vibes to the deeper shades of melodic techno and house music, impressing us with a large number of outstanding releases. We handpicked 10 top tracks from incredibly talented artists such as Mano le Tough, Alex Niggemann, Daniel Bortz, Tale Of Us, Etapp Kyle, Hyenah, Andre Lodemann, Yoram, Eagles & Butterflies, and Clavis for you to enjoy.

Mano Le Tough – I See Myself In You (Original Mix) [Permanent Vacation]
Mano Le Tough is a producer who redefines genre boundaries and provokes emotions. "I see Myself In You" is a perfect example, showcasing Mano's intention to "connect with listeners on a deeper level and add something to their lives," as he points out himself. Released as part of his full-length album "Trials," "I See My Self In You" takes listeners on a deep emotional and musically versatile journey through breath-taking harmonies and intricate textures.
Daniel Bortz – Don't Forget Your Sword (Original Mix) [Pastamusic]
With an incredibly storied history reflective of his experiences and impressions, prolific producer Daniel Bortz returns to his own Pastamusic imprint with the third release of the Bella Avgvsta EP series. Four original tracks channel profound emotion with the spice of danceability to produce a deep, powerful and candid journey that you will never forget! The opener "Don't Forget Your Sword" provides winding, mysterious, and hypnotic sounds accompanied by a barrage of driving bassline and a crisp rustle of analogue sound. This is a powerful fluid techno excursion embellishing the Bella Avgvsta series.
Denis Horvat – Apart (Hyenah Remix) [AEON]
AEON has been having an incredible month of stellar releases from label boss Alex Niggemann. For this release, we see extremely talented Croatian-born, Danish-based Denis Horvat, who returns to AEON with two warehouse-ready dance floor affairs, the "Apart" EP. The mysterious producer Hyenah builds upon the moody, techno-drenched tune with a slight ambient touch, expertly infusing the track with a hypnotic, groovy bassline, warm pads and tribal percussion.
Alex Niggemann – Divergent (Original Mix) [AEON]
Berlin-based producer Alex Niggemann has built a reputation for masterfully blurring the lines of house and techno. With a slew of releases on various record labels, Alex Niggemann returns to his own imprint, AEON Audio, with the two-track "Divergent" EP. The title track takes the listener on a labyrinthine emotional voyage through diverse cinematic landscapes pervaded by slender layers of driving bassline, broken drum arrangements, melting pads, brooding undertones, and airy melody elevating its moody and dark vibe. (Alex Niggemann – Divergent was also featured as Track of the Day).
Khen – Sunflakes (Original Mix) [microCastle]
A rising star of the vibrant Tel Aviv scene and a long-time favorite of Hernan Cattaneo, Guy J and Guy Mantzur, Khen is making his long-awaited debut on the microCastle imprint with a magically crafted "Pollen Spreader EP". The package offers three uncluttered and driving original tracks, and an impeccable remix from always excellent Lucca Bacchetti.
The opening track "Sunflakes" brings emotive and enchanting techno with lush grooves, hypnotic percussions and fluid melodies. As Khen describes in the partial press release: "This is what I call funky, melodic and progressive minded, full of emotions".
Tale Of Us – North Star (Original Mix) [R&S records]
After revealing their cosmic collaboration with masterminds Mind Against in October, Italian techno duo Carmine Conte and Matteo Milleri dropped their first double A-side EP since 2013 "Northern Star/Silent Space". The A-side, "North Star" is a dense and intricate composition focused around dark and cohesive bassline complimented by shards of synth, warping pads and tranced out melodies. This EP preserves Tale Of Us's vision of developing and pushing forward cinematic club music.
Yoram – Epoch (Original Mix) [Crossfrontier Audio]
Marc Poppcke's imprint Crossfrontier Audio may celebrate a lot of jubilees this year. Starting with Marc's own debut album "35" and recently celebrating their 4th anniversary with an outstanding two part release featuring the label's great talents, Crossfrontier Audio serves up another standout release.
Talented Dutch producer Yoram is offering a stellar, deep blend of moody house via "Epoch" EP. Dark, mysterious and subtle, the title track launches us on a deep melodic journey delving into the depth of driving bassline layered with woody percussions and arpeggiated sinister synth.
Rafael Da Cruz – Rex (Andre Lodemann remix) [Compost Black Label]
The talented producer Eduardo Rafael Da Cruz Ferreira (aka Rafael Da Cruz) returns to Cologne's veteran Compost Records Black Label with another striking release. The title track "Rex" is offering a 9 minute-long gripping affair. A mesmerizing synth arrangement melds together with deeper and darker shades of house style groove whilst building up towards a subtle segment which gives this production a truly exceptional feel.
Andre Lodemann, a master of tension, takes listeners on a slow-burning, hypnotic, and forceful journey of massive bassline dipped in rich and vibrant sounds. This stunning remix is a surefire dance floor destroyer.
Etapp Kyle – Luna (Original Mix) [Klockworks]
Etapp Kyle returns to Ben Klock's Klockworks imprint with 4 new tracks, including the gorgeously atmospheric "Luna," a celestial-vibed piece of subdued melodic techno. Gorgeous and entrancing, yet slightly melancholic vibes permeate the mood in this incredible tune.
Clavis – Banza (Original mix) [Freerange]
Clavis' "Banza" EP hit the streets like a hurricane, making huge waves at festivals, clubs and warehouses across the globe. Clavis is a brand-new project from two extremely talented and prolific German producers, Manuel Tur and Adrian Hoffmann, aka Urban Absolutes of Paskal & Urban Absolute.
The opener track "Banza" offers a blissful journey into the deeper shades of percussion-dominated warm and atmospheric sounds with bassline-heavy emphasis on the gorgeous textures and hypnotizing rhythms. With a deep tribal groove sprinkled with uplifting percussion, this track has all the ingredients to be another dance floor winner.
Eagles & Butterflies – Textures (Original Mix) [Get Physical]
November sees talented British born producer Eagles & Butterflies dropping his second full length album "Abstract" via Get Physical. The eleven-track album explores a wide spectrum of moods and expressions, from emotive electronica with a light touch of darkness to tribal and groovy house. "Textures" is an ingenious artistic interpretation of a dialogue between atmospheric house and soulful techno.
Tags: Alex Niggemann • Andre Lodemann • Clavis • Daniel Bortz • Eagles & Butterflies • Hyenah • Mano le Tough • Tale of Us • Yoram